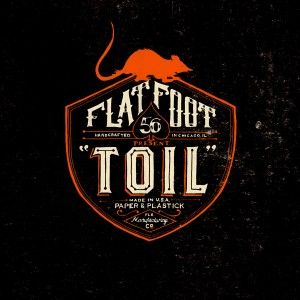 Flatfoot 56 has released a surprise, unannounced 3-song EP on iTunes only this week. The 'I Believe It' EP includes the first single from the band's upcoming full-length, Toil, along with two B-sides. Also, this week, the EP was featured on Spotify and the band gave away the single 'I Believe It' for free download for a limited time. The tracklisting for the EP can be seen below.
"Cotton Fields" is a cover song, originally written in the 1940s and famously covered by Creedence Clearwater Revival in the 1960s. The version of "I'll Fly Away" on this EP is an acoustic version that does not appear on Toil, which will be out July 24 via Paper + Plastick Records.
Download the exclusive iTunes EP
here
.
Flatfoot 56 – I Believe It iTunes EP
May 29, 2012
Paper + Plastick Records
1. I Believe It
2. Cotton Fields
3. I'll Fly Away (acoustic)