Flatfoot 56 Releases "Toil" Today on Paper + Plastick Records, Album Streaming on Label YouTube Page
Toil is streaming in its entirety in a playlist on Paper + Plastick's YouTube channel. Stream it here and you can embed the stream to share with your readers!
Reviews have begun flowing in for the new album, with Alternative Press Magazine giving the record a favorable score and AbsolutePunk.net heaping praise on the band: "It's not every day you come across a Christian group that's unabashedly liberal politically. On Toil, it's much less a gimmick and much more a reflection of the band's genuity – their working class roots and the ability they have to combine faith, culture and song to stand up for them. That, to me, deserves a respect that runs deeper than the freshness, or lack thereof, of a melody."
Flatfoot 56 is currently on the Tonight We Unite tour supporting its new album with The Casualties, Nekromantix, Lower Class Brats and The Sheds. The tour runs until August 5, and the remaining dates can be seen below. Show review passes are available for all dates.
Please share the stream of the album and the preorders in the webstore with your readers. If you would like a review copy of Flatfoot 56's new record, we have them available immediately. The band is also ready to take on any interview or feature pitches, so please email Thomas Nassiff at exit384media@gmail.com with any press requests!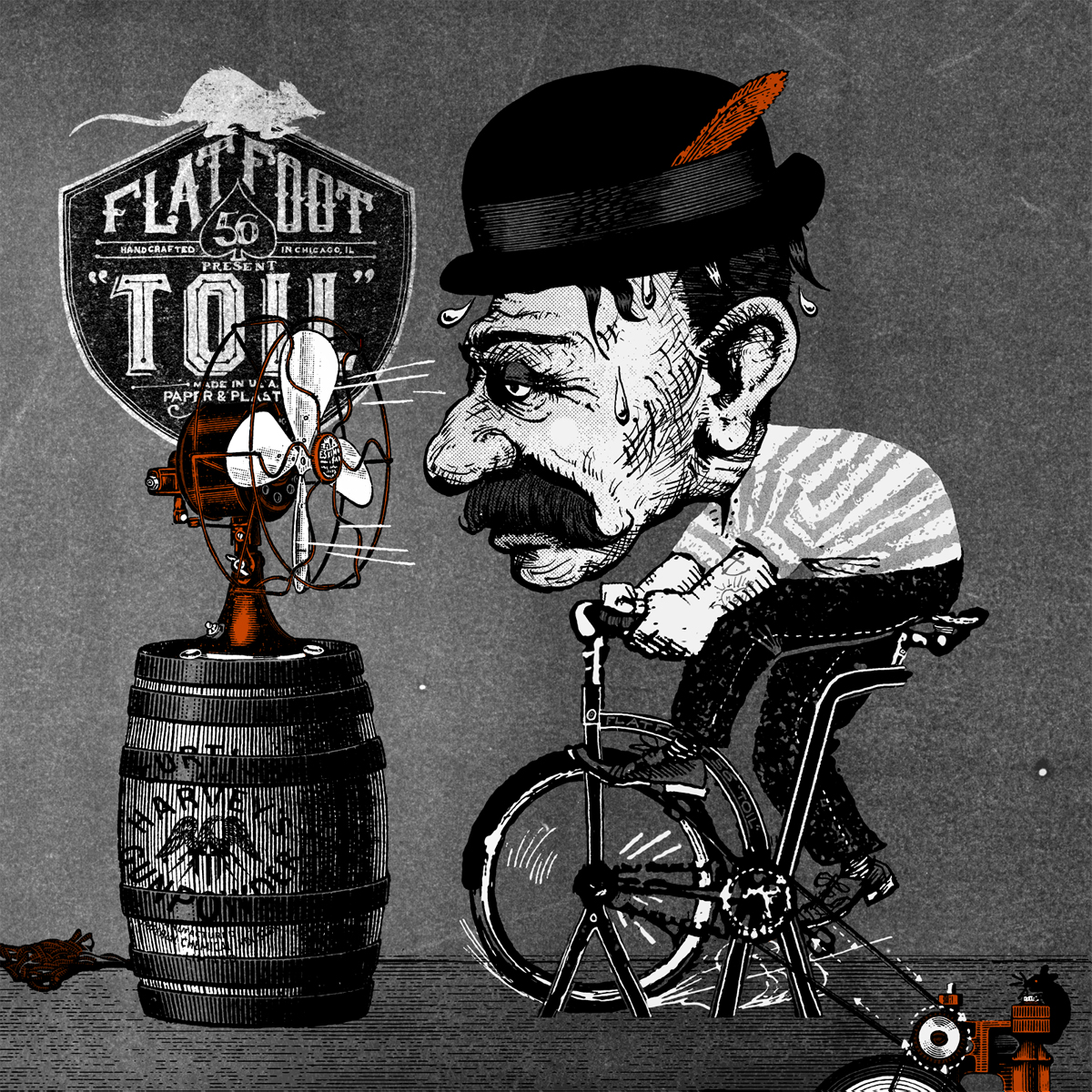 Flatfoot 56 – Toil
July 24, 2012
Paper + Plastick Records

1. Brother, Brother
2. The Rich, The Strong and The Poor
3. I Believe It
4. Take Hold Again
5. Toil
6. Live Or Die Trying
7. Work For Them
8. Terrorizing Truth
9. Strongman
10. 6'10"
11. This Time
12. Winter In Chicago
13. I'll Fly Away